Our menu features our award winning and world famous green chile and chile rellenos.
Check out some of La Fiesta's most popular menu items!

Smothered burrito with melted cheese, lettuce, tomatoes and smothered with red or green chile, served with rice on the side. Choose bean, beef, chicken or combination.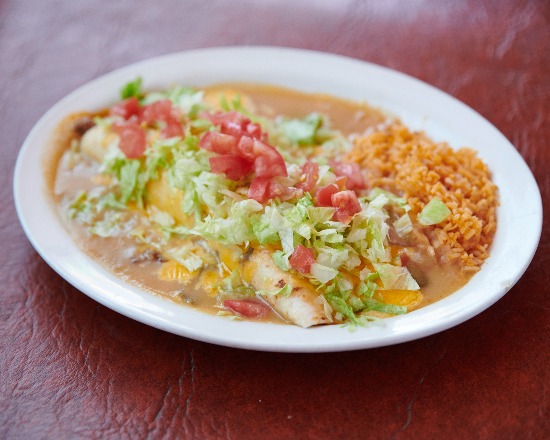 Two Chile Rellenos stuffed with cheese, smothered with red or green chile, served with Spanish rice, refried beans, & 2 tortillas upon request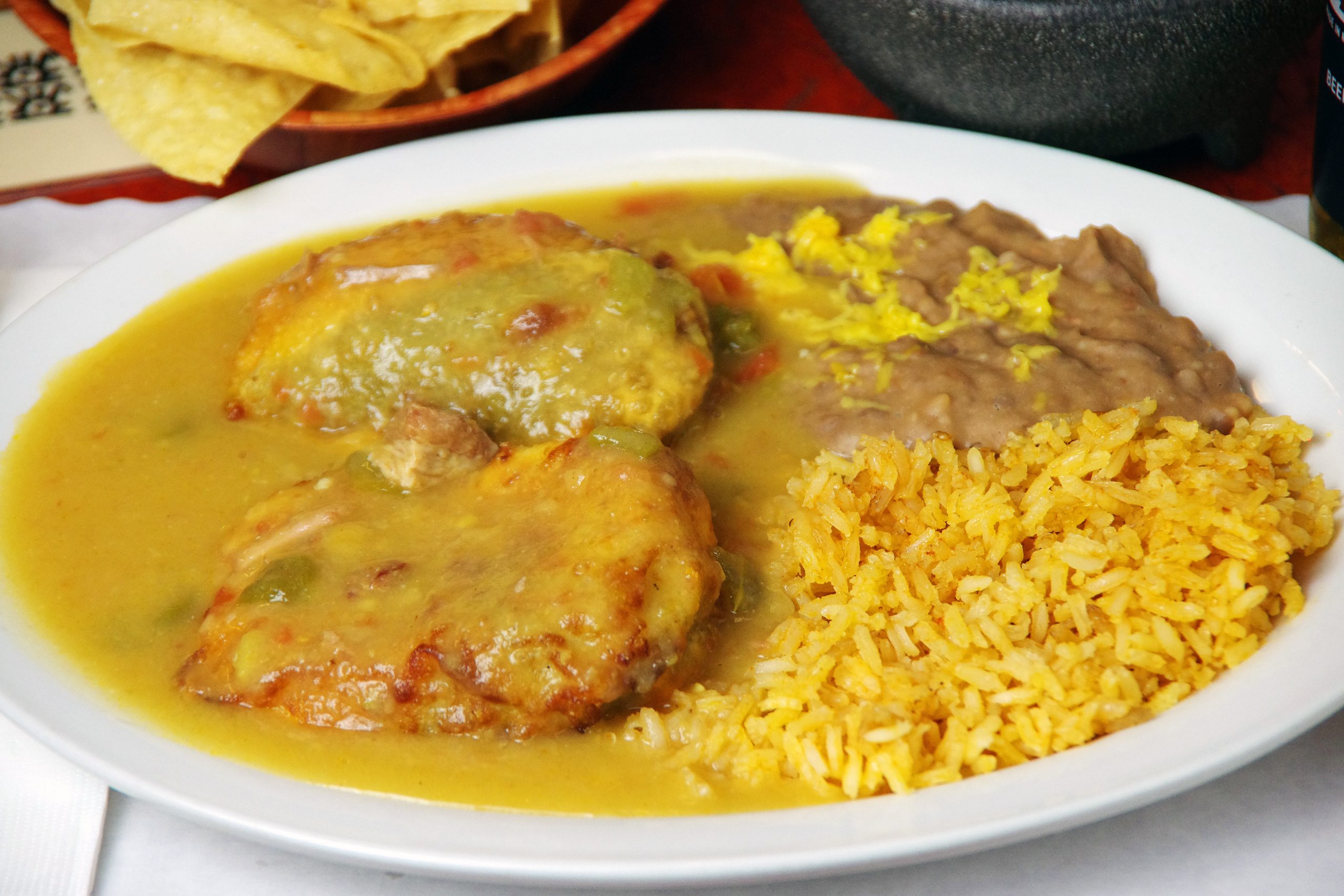 Your choice of Chicken or Steak, served on soft or hard white corn tortillas with pico de gallo, sour cream and sliced avocado.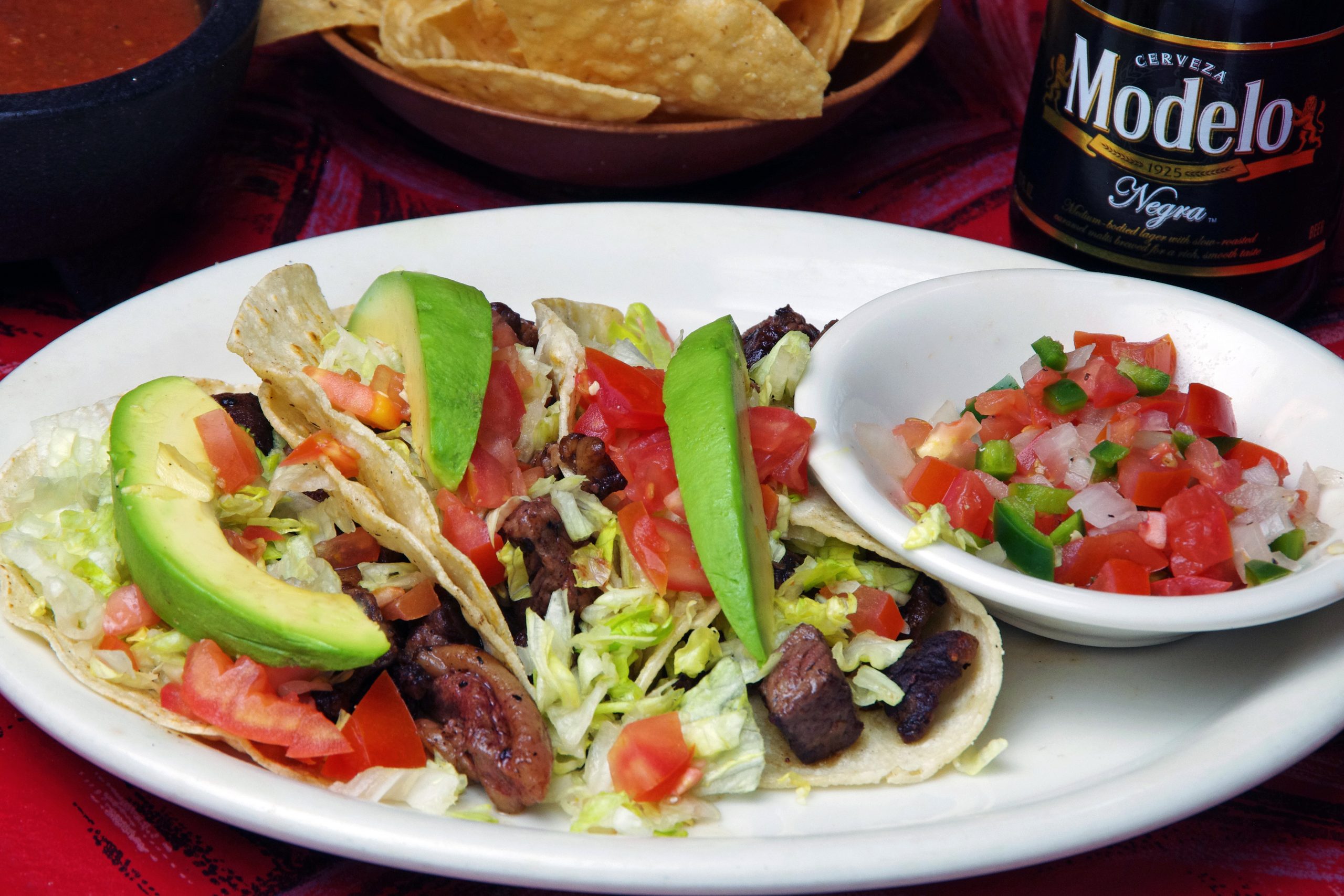 Memo's Grilled Chicken Salad
Grilled chicken strips on a bed of lettuce with tomatoes, sliced avocado and a jalapeño asado.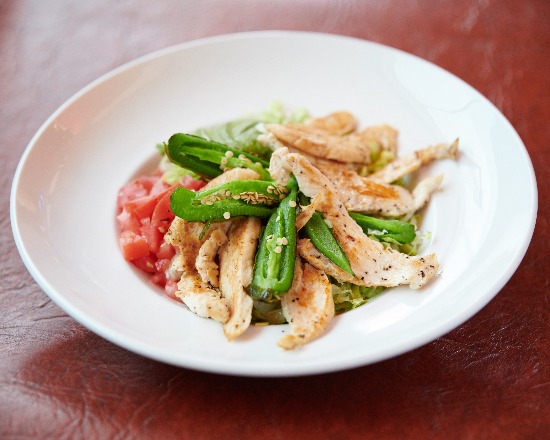 Tender grilled chicken breast cooked in a delicious combination of onions, potatoes, jalapeños, and tomatoes. Served with Spanish rice, whole beans and 2 flour tortillas.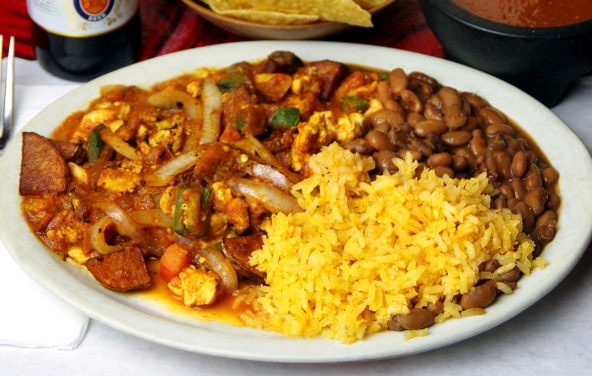 Cheeseburger deluxe smothered with green chile and cheese and served with golden French fries.