Serving Colorado's best Mexican food since 1963!


Our menu features our award winning and world famous green chile and chile rellenos.
HOURS:
Monday – Thursday: 11:30am-2:30pm
Friday: 11am-9pm
Saturday: 4pm-9pm
Closed Sunday 
HAPPY HOUR: Friday's 3pm-7pm & Saturday's 4pm-6pm
Enjoy 2 for 1 House Margaritas & 2 for 1 domestic bottled beer
Elevate your special moments with La Fiesta! Our venue is the perfect setting for your anniversaries, birthdays, retirement parties, and more. La Fiesta also offers business catering services, let us cater your next office lunch!
For an exclusive touch, book your private event with us on Sundays during our non-public hours. Contact us now, and allow us to assist you in planning the perfect occasion!
A few of our most popular items

Memo's Grilled Chicken Salad
Grilled chicken strips on a bed of lettuce with tomatoes, sliced avocado and a jalapeño asado.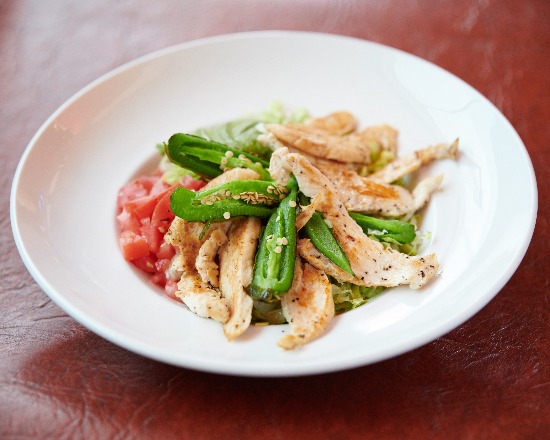 Two Chile Rellenos stuffed with cheese, smothered with red or green chile, served with Spanish rice, refried beans, & 2 tortillas upon request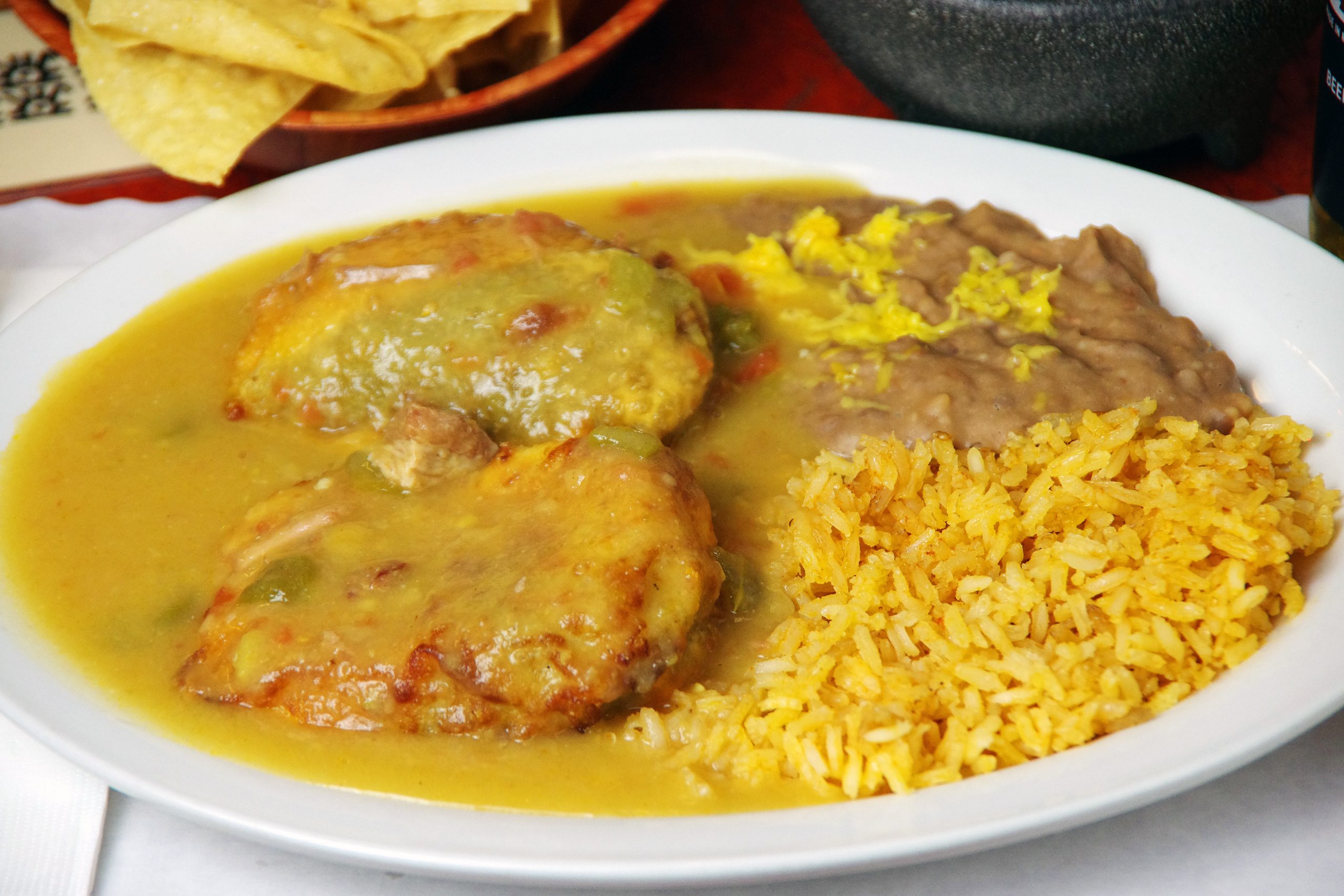 Cheeseburger deluxe smothered with green chile and cheese and served with golden French fries.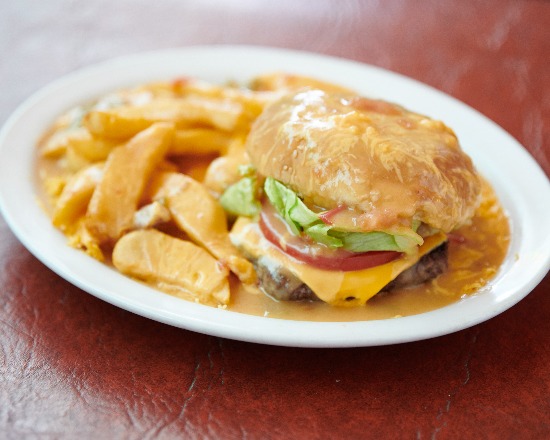 Smothered burrito with melted cheese, lettuce, tomatoes and smothered with red or green chile, served with rice on the side. Choose bean, beef, chicken or combination.
Tender grilled chicken breast cooked in a delicious combination of onions, potatoes, jalapeños, and tomatoes. Served with Spanish rice, whole beans and 2 flour tortillas.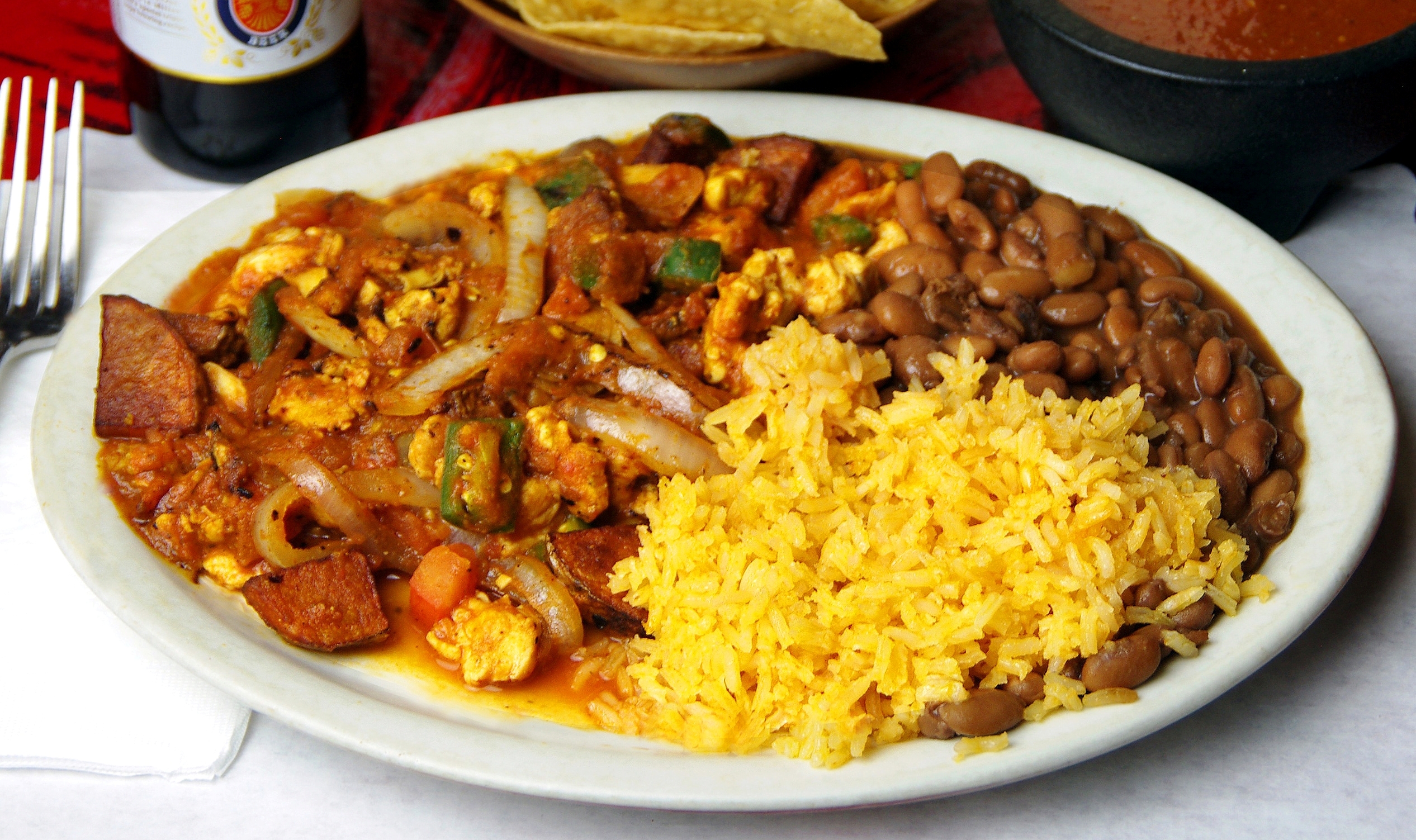 Your choice of Chicken or Steak, served on soft or hard white corn tortillas with pico de gallo, sour cream and sliced avocado.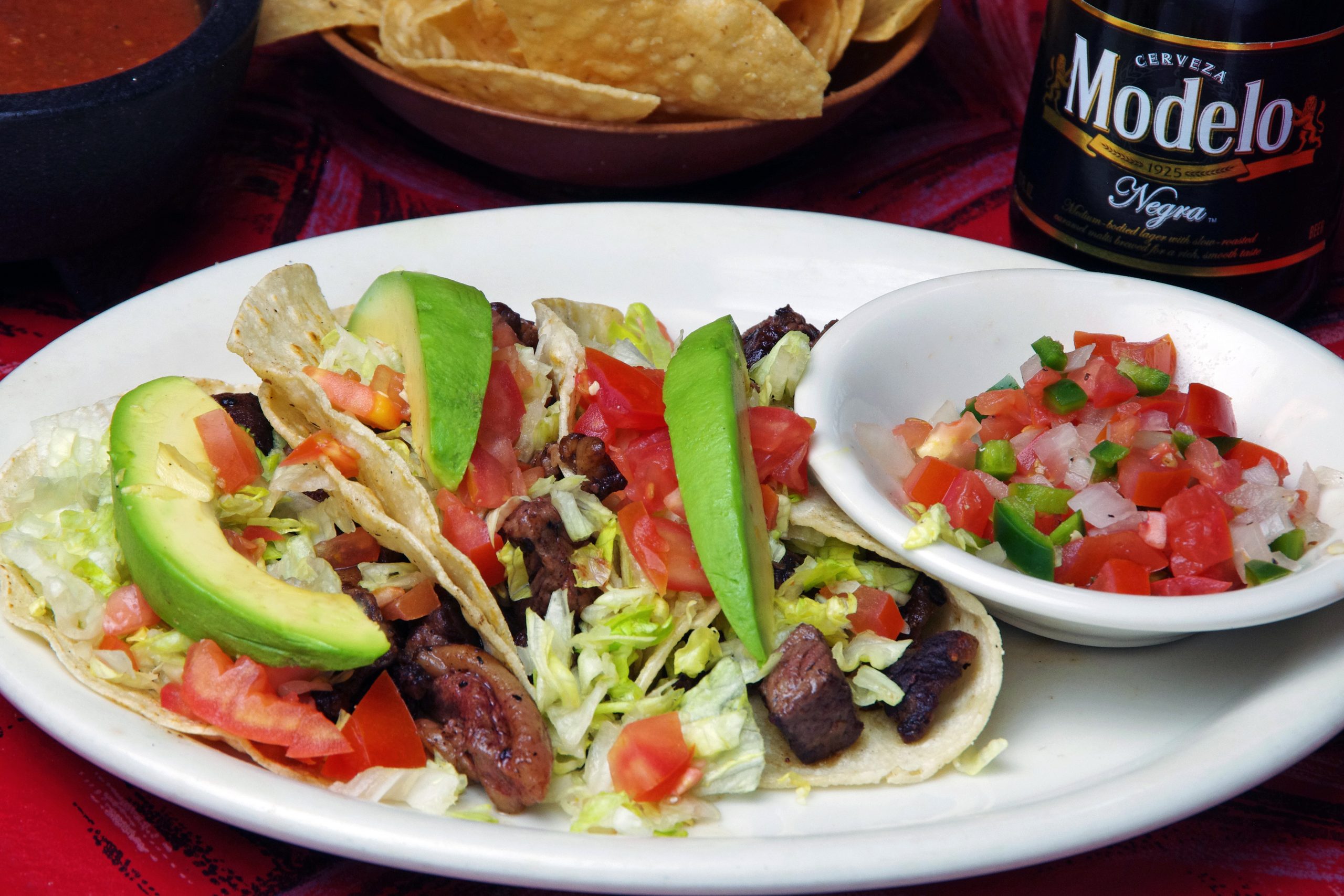 Enjoy two-for-one House margaritas and two-for-one domestic bottled beer.
Every Friday from 3pm to 7pm and Saturday from 4pm to 6pm

Read what people say about La Fiesta:
Their green chili is too die for!!! Also love going for happy hour on Fridays. BOGO margaritas
30 years coming here. Hasn't wavered. Wonderful family business. Service and food always excellent!
Green chile smothered relleno! What a delight! People are friendly. Food is filling. The price is right.
Outstanding food! A very nice authentic Mexican food experience.
"...the faithful flock to its cavernous confines for the tacos, burritos and regular specials. But by far the most popular dish is the chile relleno, with plenty of cheese inside a chile inside an egg-roll style wrapper that's fried until the outside is crisp and the cheese is molten, then smothered with one of the hottest green chiles in town. Fry me to the moon."
This place is an all time great Denver spot. You want authentic Denver Mexican food this is where you need to go. Been coming here almost 14 years and it always delivers. Prices are great, food is outstanding, the people and family that owns it are extremely nice, welcoming and make you feel like you're home.
Miguel's Tacos 5 stars all the way! The best chicken tacos & the best salsa in Colorado! Highly recommend this place! I absolutely love the finely shredded cheese! I don't eat green chili but my husband says it's the very best. Highly recommend La Fiesta!
Authentic Mexican Food! If you love Green Chile and you like it hot, this is your place.
I have been coming here for over ten years and it is my favorite Mexican restaurant in the Rocky Mountains! I don't live in Denver anymore, but a lot of times when I fly into DIA I go straight there! Tastiest green chile in the universe!
I am a Colorado native, specifically a Denver native, and this place is theeee best Mexican restaurant for so many reasons!!! Amazing green chili, food, owners, staff, and it has such a classic old school atmosphere! Highly highly recommend trying this spot. You won't regret it.
This is my favorite place to eat in Denver. Been loving la fiesta for the last 30 years, it is the same now as 1986... Compliment, not a complaint. I bet all the food is good but I don't know because I get the chili relleno plate with green chili every single time! Also, this staff is awesome and are very dedicated and friendly!